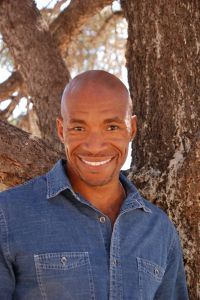 As a graduate of the Colorado Institute of Massage Therapy, I assist clients with a wide range of motion, stress and pain relief issues. I am dedicated to my passion of assisting you to be healthy and, most importantly, pain free. I do specialized therapy for injuries, chronic pain and tension.

A U. S. Army Retiree, I am Certified in Personal Training and Nutrition, I am a Natural Olympia Champion Bodybuilder and member of the International Fitness Association. I am an active member of the AMTA.

I constantly search for modalities that will address all of my clientele's issues and strive to learn new treatments. I recently attended an Advanced Orthopedic Massage Training on Upper Body Orthomassage conducted by James Waslaski, a world-renown Massage Therapist, Lecturer and Author. This seminar was specifically geared towards pain-free massage techniques. Recently I became a Certified Posture & Pain Specialist and Upper Body Specialist with Eric Dalton's Freedom From Pain Institutute. "Motion is Lotion and Movement is Improvement!"